Expert Practitioners to Help You Transform
Your Business
About Us
Petraenovus Consulting provides advice and services to organisations mainly in Financial Services with a focus on insurance. We help our clients with initiating, planning and executing their business & IT transformations. Our expertise ranges from digital and data to business transformations, including large-scale legacy core systems replacement and cloud migration. Our CIO Consulting services have helped build IT strategies & Target Operating Models (TOM) to enable business growth, drive simplicity and agility, improve change maturity, implement Enterprise Agile and optimise IT cost ratios.
Our proposition is based on the experience of seasoned practitioners who have a solid track record of delivery in these areas working for various global organisations.
Our customers included tier-1 and other insurers, global wealth management company, Insurtechs and also software vendors.
Petraenovus Consulting works with a number of Partners and Associates.
CIO Practice
Running all aspects of IT (Change, Run & Transform). Architecture services

Optimising IT Target Operating Models to meet organisational needs

IT Cost Optimisation, Simplification and legacy decommissioning

Insurance domain expertise

Legacy platforms replacement

Sourcing models including offshoring & outsourcing

Innovation, Emerging Technologies and Cloud Migration

Programme QA and Delivery Assurance services

M&A lifecycle services

Cyber security maturity assessments
Transformation
& Change Maturity
Digital, Data, Business and Regulatory Transformations. Initiation, planning and execution. Leading large and complex transformations

Change Maturity Assessment. Strategic alignment assurance. Construction of EPMO and capability improvement roadmap development. Setup governance and delivery framework

Develop an approach to implement Agile at Scale within your organisation from pilots to total adoption

Tailor innovation approaches for your organisation and provide implementation plans and execution

Help with product development and implementation

Leadership / Executive coaching
Digital & Data
Develop digital strategy and construct roadmap for delivery of digital experience

Develop data Strategy that is underpinned on value to organisation. Design data TOM

Carry out assessment of digital/data maturity based on standard Reference capability Models

Mobilise and run programmes for implementation of digital/data strategies

Carry out an architectural assessment and help define the Target architecture to support digital and data

Develop and implement data and analytics Exploitation strategies

Provide a framework for embedding Data capabilities and culture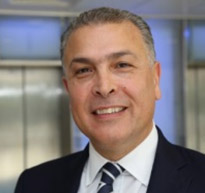 Jacob Abboud
Managing Partner
Jacob Abboud is an accomplished It professional with over 25 years' experience running large IT organisations within global companies operating at Board level. His career spans various sectors including insurance, banking (retail & investment), e-Commerce / digital and entrepreneurial start-ups. He also held a number of independent Non-Executive Director roles. Jacob's former roles include interim CIO Consultant of AXA UK&I, CIO of Allianz Insurance plc and IT Director of Wealth / Savings, Insurance and Digital at Legal & General. Jacob is a NED at DVSA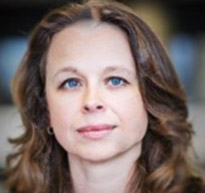 Sharon Beagley
Partner
Sharon Beagley is a Partner at Petraenovus Consulting and she has a wealth of experience in working with blue chip organisations in business development and account management. Sharon is a former Client Services Director of Robert Half International involved in sourcing C-Suite and senior professionals in Financial Services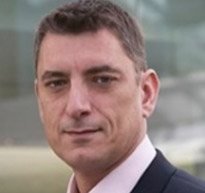 Simon Green
Non-Executive Advisor
Simon Green is a Non-Executive Advisor and brings a wealth of experience in consulting from strategy to advisory to delivery to building clients' internal capability and capacity. Former CCO, Partner at PA Consulting and currently U.K. Managing Director of Immersion Group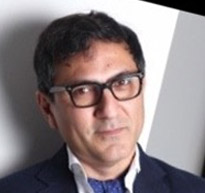 Abol Froushan
Enterprise Architecture Practice
Associate
Abol Froushan has led enterprise architecture at Legal & General and other companies leading in their sectors. He has architected solutions that have secured more than £100m worth of value in large complex organisations from insurance and financial services to business travel, management consulting and tech.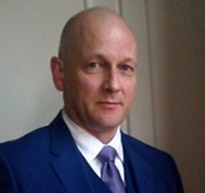 John Wilson
Change Maturity Practice
John Wilson has nearly 30 years' experience leading delivery and improvement of organisational change in global financial services companies such as Allianz, Legal & General, M&G and Schroders, to deliver change faster, safer and at significantly reduced costs. He is the author of 'Organisational Change: Make it Work for You'.
Careers
At Petraenovus Consulting we always look for talented individuals to work alongside our consultants, advising our clients, or becoming part of our project teams when we mobilise client implementation programmes. We use various models from direct employment to engaging you as an associate.
We would love to hear from you. Drop us a line on careers@petraenovus.co.uk and we will arrange a confidential conversation to explore any available opportunities.
Can we help you?
For general enquiries, please contact us on +44 (0) 7702 002770, or alternatively, you can fill in and send us the enquiry form. One of our consultants will call you back within a working day to discuss your requirements and explore how we can assist your business.
Registered Address:
128 City Road, London, EC1V 2NX
United Kingdom

Registered Company
Companies House Number 12049905
VAT Registered company